Over a decade ago, while I was working on what would eventually become The Night Circus, I painted an entire tarot deck in black and white acrylic paint.
Last year I mentioned the deck during an extravaganza of 10th anniversary circus shenanigans and some people talked to other people and plans were hatched and now something quite extraordinary has been conjured in an astonishingly short amount of time.
The Phantomwise Tarot: A 78-Card Deck and Guidebook is coming from Clarkson Potter this November.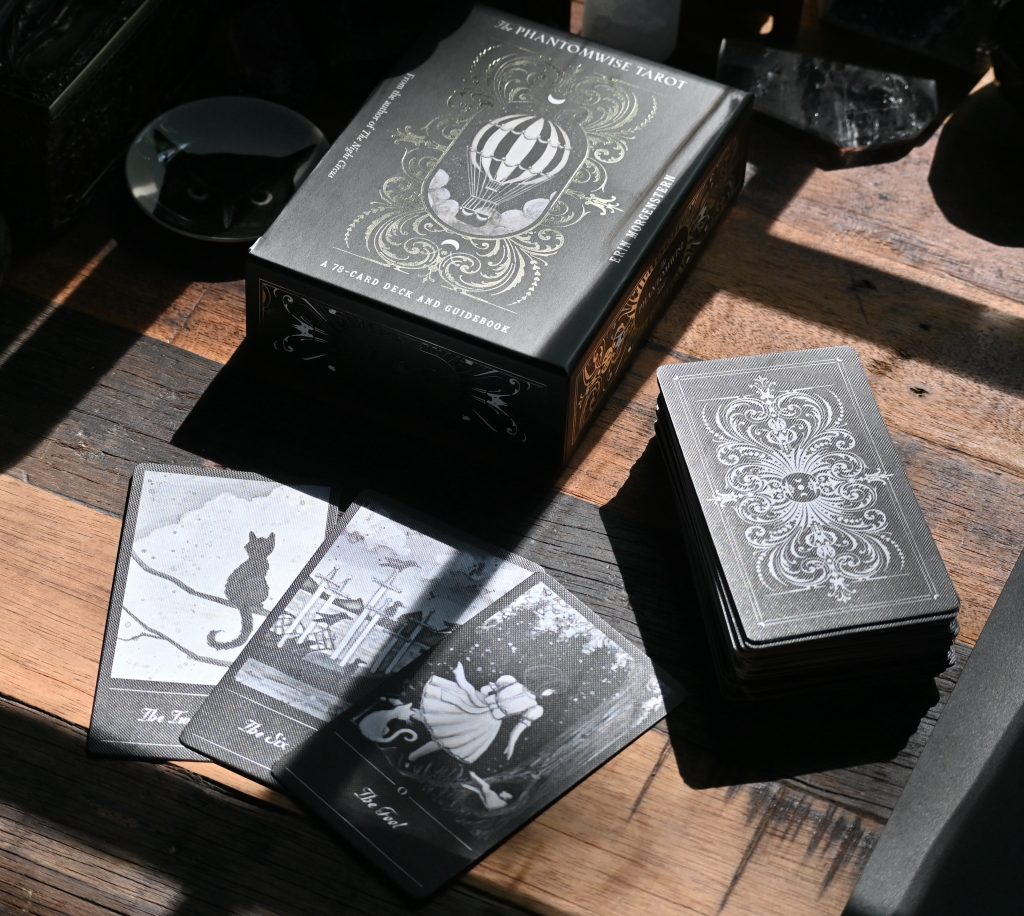 The Phantomwise Tarot is a little bit circusy, a little bit Wonderland, and a little bit black-and-white phantasia of its own invention. It is loosely based on classic Rider-Waite-Smith tarot imagery though here there are also ballerinas and pirates and fluffy bunnies and curious cats to help you ponder your questions while you seek your answers.
The guidebook (by me) contains individual card meanings and original spreads. The design by the amazing Clarkson Potter team has elevated everything with a beautiful aesthetic reminiscent of silent film.
More information & pictures over here on a new dedicated tarot page which will contain any additional tarot-related updates in the future and you can preorder the deck over here. These cards have waited a long, long time to be properly released into the wild and I could not be more delighted that they will be able to be held and shuffled and read so soon.