About
About Erin. The short, third person version:
Erin Morgenstern is a writer and artist. Most of her writings and paintings are fairy tales, in one way or another. She currently lives in Manhattan.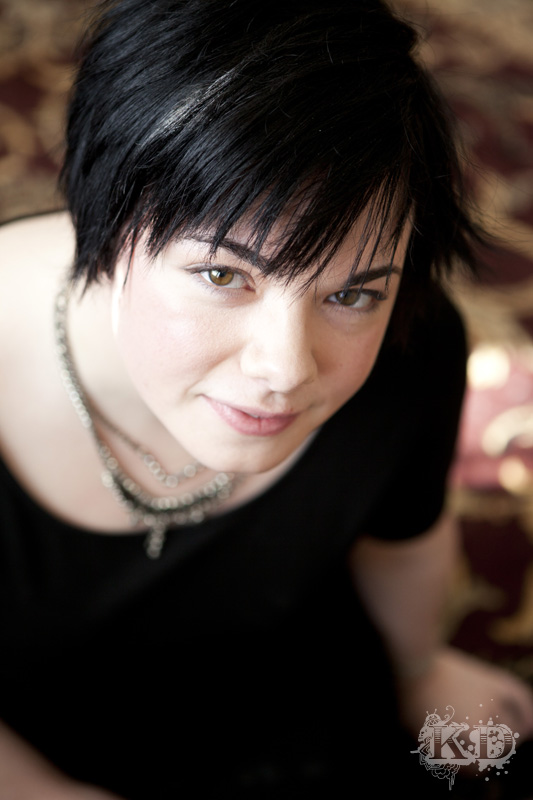 About Erin. The long, first person version:
I'm a Cancerian with a Leo Moon and Taurus rising and yes, I know what all of that means.
I studied theatre & studio art at Smith College.
I grew up in Marshfield, Massachusetts. Steve Carrell now owns the store where I bought penny candy and blue raspberry Slush Puppies as a child. This both amuses and disturbs me.
I was reading Stephen King at age 12 and J.K. Rowling at age 21. This likely speaks volumes about my literary development.
I currently live in Manhattan, previously I lived in various Massachusetts cities. I would still favor Boston sports teams if I cared about sports, but I heart NY so far.
I write. Fantastical, fairy tale-esque things with magic and mystery and tea.
I started querying literary agents in June of 2009. After working with interested agents and revising my manuscript (twice) I signed with my agent in May of 2010. Then I spent a summer in the Revisionland Hotel, and in September of 2010, THE NIGHT CIRCUS sold to Doubleday. The sound you are hearing is my head spinning, still.
THE NIGHT CIRCUS was released in September 2011 in hardcover, and it's now available in paperback as well. You can probably get it wherever books are sold, as it is sometimes difficult to buy books in places that don't sell them.
My fiction tends to be location-driven. Nocturnal circuses, subterranean libraries, townhouses dressed up as pirate ships. I got tired of living in Alice's Wonderland and decided to build some of my own.
I write 10-sentence flash fiction pieces inspired by photographs that are posted to the blog every Friday. They are fondly known as flax-golden tales.
I paint, though writing is taking priority at the moment. Mostly acrylic-based mixed-media abstract illustration. Which means painting with acrylic paint and adding anything I can get to stick, and it'd be abstract if it were not so illustrative and illustration were it not so abstract. I paint Wonderland-y things and teacups and pigs with wings.
I spent large amounts of the last few years painting a black & white tarot deck. I finished painting it in early 2010. You can purchase a beautiful limited edition deck of the Major Arcana here. (Well,  you could. It's sold out now, but they might turn up on tarot trading sites.)
The complete deck can be viewed at phantomwise.com. I am in the process of finding a publisher for the full 78-card version. It's slow going. I promise it will be published eventually. Really. Someday. Today is not that day.
I read a lot. I drink absurd amounts of red wine and even more absurd amounts of tea.
I collect jewelry made from old keys.
I rather like the internet (even Twitter!), so I will be polishing and decorating this corner of it for the foreseeable future.
Thank you for visiting.