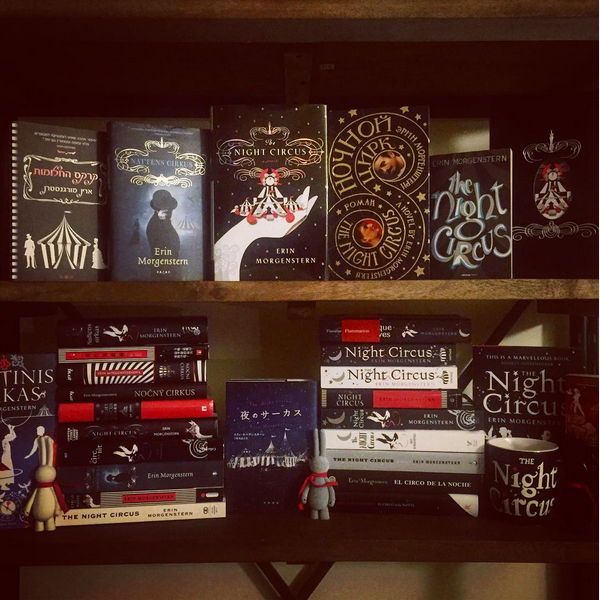 The Night Circus was first published five years ago today.
It's been a wonderful, strange, emotional roller coaster since then and I am still so very grateful to everyone who embraced and supported the book and visited the circus.
Thank you.
I have been a bad blogger this year. I have been very deep in the writing cave and I really did have a blog post half-drafted that was a summertime check-in of sorts around my birthday but now it is September and beyond the point of summertime check-ins.
This is not a proper check-in. This is just a quick September bookaversary internet hello before I crawl back in my cave. I might grab a pumpkin to autumn-up the cave decor while I'm here.
I am fairly certain there will be news of varying sorts to post here in the foreseeable future. I might even be allowed back on Twitter sometime soonish. Lots of things are afoot and busy and buzzing like bees.