I am attempting to not do many events this year because I have a book to write, but when I was asked to go to Lexington, Kentucky because they had chosen The Night Circus as their One Book, One Bluegrass community read the invitation said something about a "gala" and who am I to resist a gala?
First, though, there was proper library talking and book signing in Frankfurt on Friday night and then on Saturday during the day there was pony racing! (I admit, beyond the word gala the whole "ponies" and also "bourbon" thing made the entire weekend appealing, and it more than lived up to my expectations.)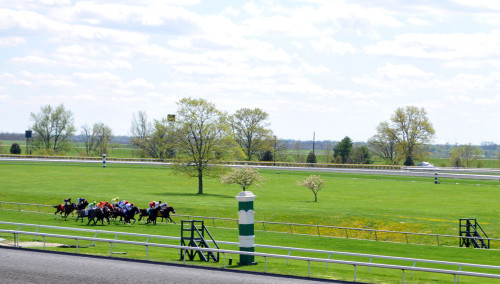 Kentucky is just gorgeous, with stretches of green field and blue sky and wooden fences stretching as far as the eye can see. And I had never seen proper in-person pony racing before. I am really, really bad at guessing which pony is going to win. I didn't loose that much money, though.
And then on Saturday night there was the gala. I'm not sure it can be properly explained, but it was amazing.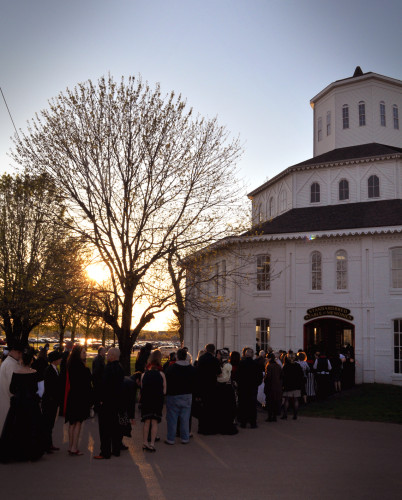 My original event info that said "gala in tents & barn." Now, I'm from New England. When I hear "barn" I picture something boxy and red or possibly white.
Barns in Kentucky do not look like that. Barns in Kentucky have chandeliers.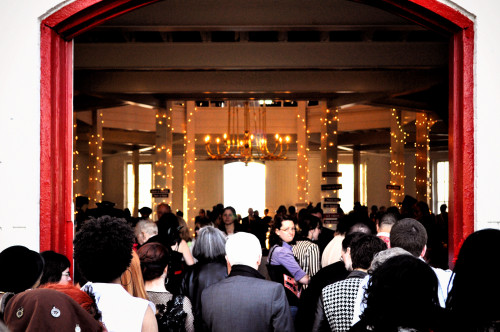 I'm not sure I can even explain it properly. It was big and buoyant and there was so much to look at, from performers and musicians to countless guests in amazing costumes. (I had considered that I might be overdressed when I was packing my corset, I really had nothing to worry about.) There was an aerialist and a marching band and the whip guy! And cocktails in commemorative glasses and food and a silent auction of of beautiful art and jewelry and things and really the only minor negative is that it was chilly, which I realize upon re-reading the prologue of the book was probably my fault. Sorry.
And seriously, the most beautiful barn. It looked like a cake! All round layers and twinkly lights. I am told there were over a thousand people there, yet it always felt busy and bustling and not crowded, and everyone appeared to be having a fantastic time.
I'm already not entirely sure it actually happened, or if I dreamed it, but there appear to be a great deal of photos. (There are a few more over on my tumblr.) Even the next day when I spoke at the beautiful Lexington Library it seemed far away in a dreamlike haze. And now I'm home in NYC. No circus, no ponies. At least I have bourbon.
I am eternally grateful to everyone who spent so much time and effort in planning and coordinating a truly astounding feat, and to the performers and vendors and all the deliciously lovely people who attended. I was honored to have been there.
For future circus events, the bar has been set. It's been set really, really high.