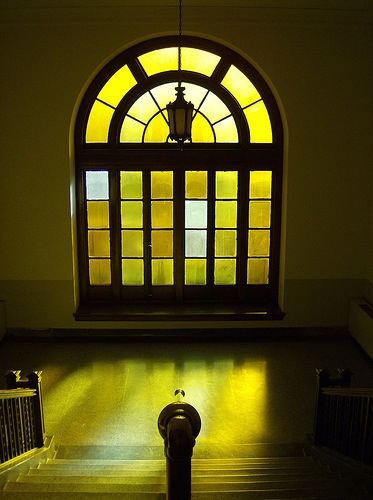 hallowed halls
I had a dream last night that I was in college again. Not college-as-it-was, but college-as-it-might-have-been.
With old wood and ivy and bricks and the paper-musty smell of books that have been read over and over and over again.
Frozen in that time when graduation would never come, stalled in coffee cups and GPAs and Times New Roman twelve point possibilities.
Stained with ink and oil paint and tears and laughs and lack of sleep.
Measuring by semesters instead of seasons and it would never be over, never be older.
The way it always never was.
In between classes. In between worlds. Sitting on stairs bathed in golden light.
About flax-golden tales. Photo by Carey Farrell. Text by Erin Morgenstern.