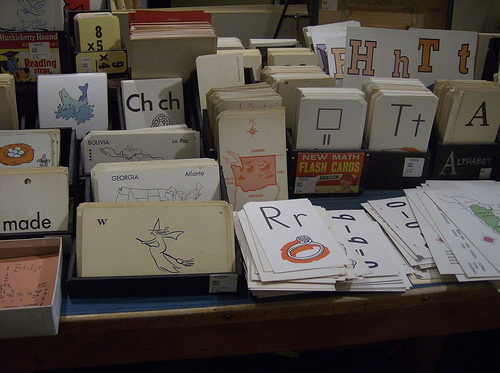 flash cards for witches
The easiest way to teach spells and curses!
No more complicated chanting and elaborate alchemical systems. Each spell is broken down into easy to read sounds and images on portable cards that easily fit in pockets, satchels or hats.
Cards may be combined for simple spells or complex enchantments. Even with a starter set the possibilities are endless!
Great for young practitioners or anyone who needs a brush-up on the basics.
Best of all, they appear completely mundane to those not in the know!
Order yours today!
Flashcards are flammable, non-refundable, and not guaranteed.
Offer void in Illinois.
About flax-golden tales. Photo by Carey Farrell. Text by Erin Morgenstern.