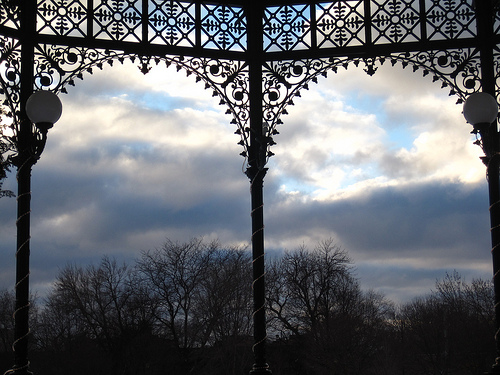 frames for nature
Nature doesn't need frames, I say, but she insists on finding them anyway. Running around like a cameraless photographer as she composes each shot. Leaving to find another when she's satisfied.
I ask her why, not really expecting an answer.
It's too much to look at all at once, she says.
Maybe she's right.
Maybe it's better to have tastes of it, a narrower focus.
I do it myself now, too. Finding lines of bare trees and glimpses of blue sky.
Nicely contained within decorative arches.
About flax-golden tales. Photo by Carey Farrell. Text by Erin Morgenstern.