I'm on a train surrounded by fog & trees. I've had an adventurous couple of days which I will describe in detail later, but for now, in case you haven't seen it elsewhere in the wilds of the internet, this is the cover for THE NIGHT CIRCUS: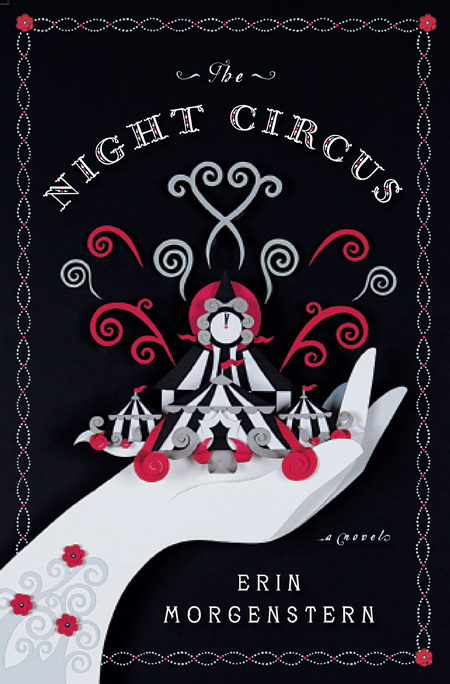 I said when I first saw a concept version it that it is nothing I ever would have pictured but I utterly adore it and this polished version is even lovelier. The art is by Helen Musselwhite, an amazing artist who works in hand cut paper. (I am in love with her floating island domes.)
And paper art is truly appropriate for the book.