I am all reading & writing & very little arithmetic around here lately, so in lieu of actual blog content, here is a peek at the latest additions to the ever-growing to-read pile: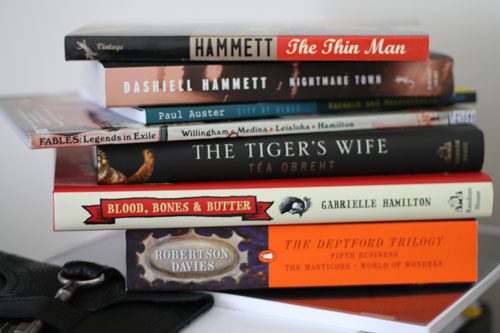 The Thin Man is my last Hammett novel left to read, sadly, though I have plenty of short stories to crawl into afterward. I've never had a literary crush the way I'm crushing on Dashiell Hammett right now. His prose makes my toes curl.
Also, this pile of books is sitting upon my iPad 2 cover. My iPad 2 is still in China, as far as I know. The cover is lovely, though.