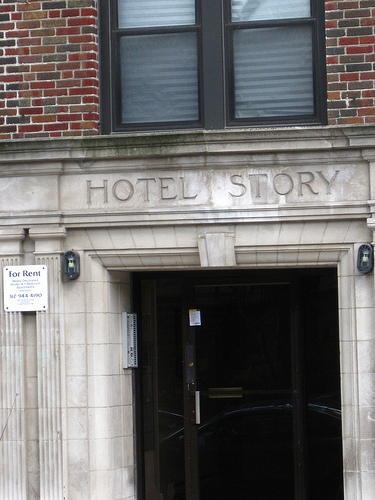 hotel story
It used to be the kind of place that bubbled with stories to the point of overflowing.
Guests could hardly keep up with the gossip.
Every night another happening.
Another scandal.
The things the walls in Room 419 might say if they could talk.
(The walls on the fourth floor are mute, a quality coveted by certain guests, though the light fixtures have been known to whisper.)
But that was back in the day, or the night, rather, it was always more story-filled at night.
Most of the rooms are empty now.
Storyless.
Waiting impatiently for new ones.
About flax-golden tales. Photo by Carey Farrell. Text by Erin Morgenstern.