True confession: I sing the spelling of Mississippi to myself every time I type it.
I had never been to Mississippi before and I was fortunate enough to have wonderful weather for my visit, I wish I could conduct all of my phone interviews from porch swings.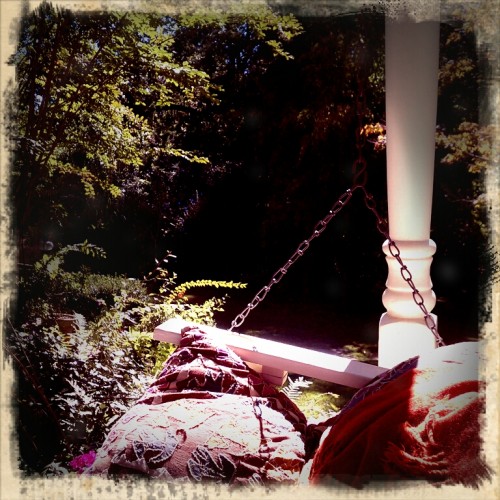 Had a splendid, open windowed reading at Square Books, which featured the book tour's first bookstore kitty: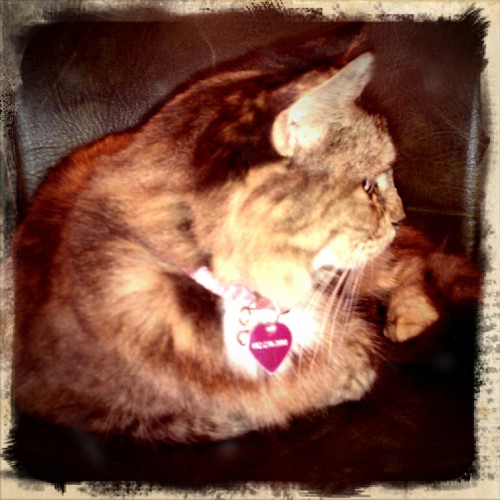 And then I had a long winding road trip from Oxford to Jackson, with a stop in Greenwood to sign stock at the lovely Turnrow Book Co. Then in Jackson I signed quite a few books at Lemuria Books before my fantastically circusy event. I tweeted the view from the podium and this is from the back of the room: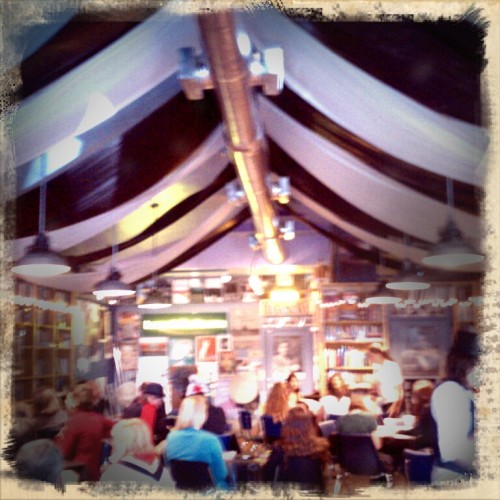 I tried to convince them to just leave the ceiling like that. And my blurry phone camera photos will not do all their exquisite circus signage justice: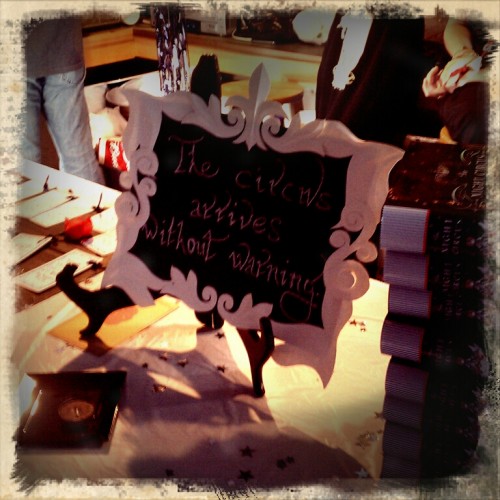 Had a fantastic time and huge thanks to everyone who came out for events and worked so hard to put them together!
In Milwaukee now, clinging to my room service coffee before I get rolling on a day full of interviews and things.