I am still working on a long post about books that is not post-shaped yet but in the meantime I am delighted that I can finally recommend a book I read months and months ago now and promptly fell in love with and then pouted quite a bit when I realized I wouldn't be able to push it properly on people until September.
And now it is somehow September, so now you can read The Vanishing Act by Mette Jakobsen.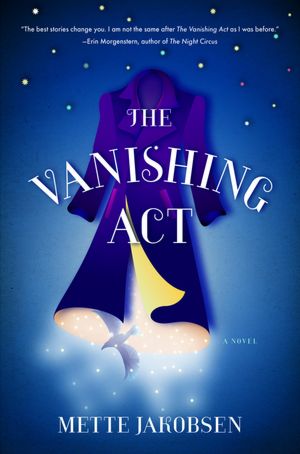 I've had trouble explaining the book to people. I mostly just want to hand it to potential readers and smile and walk away. The Vanishing Act is about a girl named Minou who lives on a small island with her father, along with a man known as Boxman (so dubbed because he builds boxes for magicians, of the sawing-ladies-in-half-variety), a priest and a dog called No Name. A year ago, Minou's mother disappeared along with the turtle.
It feels like a fable. It has so many of my favorite things on one tiny snow-covered island wrapped in melancholy.
I'm going to share several covers because I can. It has been out in Australia for a while so I was given the Australian version back in February. I made a pot of cherry green tea and curled up in my office and read it in one sitting. I am not a particularly fast reader but it is a perfectly sized one-sitting sort of book. That cover looks like this: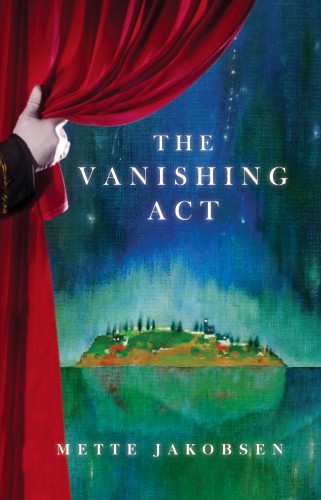 I've been getting a lot of books to possibly blurb, you know, those quotes from other authors that boil down to "yay, you should read this!" A lot of them I simply haven't had the time to read but I've also learned from this process that while I like a lot of books the ones I love are fewer. And in order for me to send a quote it has to be a book I both love and wouldn't mind having my name on, because it seems my name could very well end up on it.
I am delighted and honored to have my name on The Vanishing Act.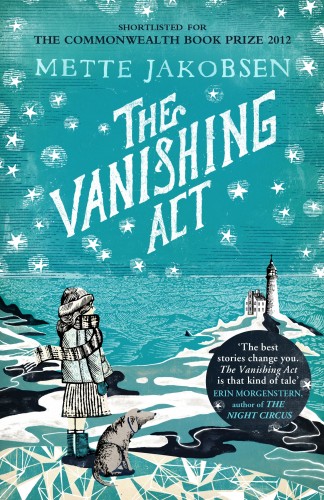 This is my entire unedited blurb, for the record:
This book is a precious thing. I want to keep it in a painted box with a raven feather and sea-polished stones, taking it out when I feel the need to visit Minou on her island again. The best stories change you. I am not the same after THE VANISHING ACT as I was before.