Last night this happened.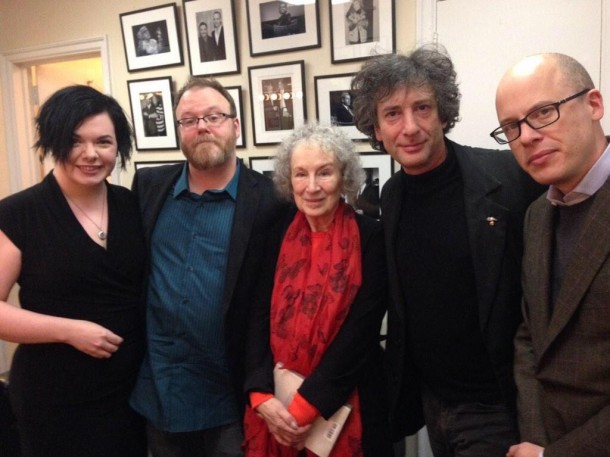 Me, Chuck Wendig, Lev Grossman & a surprise Neil Gaiman celebrated Margaret Atwood's 75 birthday at the 92nd St Y and it was magical and amazing and I think I managed not to appear quite as nervous as I felt.
For the occasion I composed 75 Imaginary Birthday Cakes. I only read about 50 of them, but all 75 were hand written on cards and placed in a little box and given to Margaret Atwood.
Here's a sneak peek: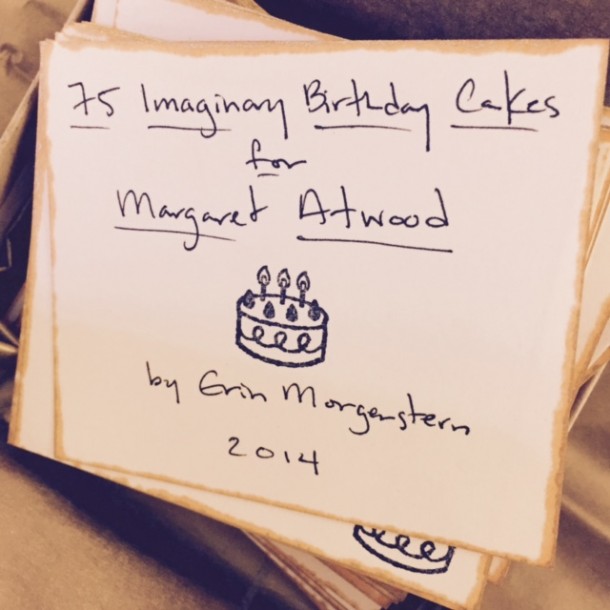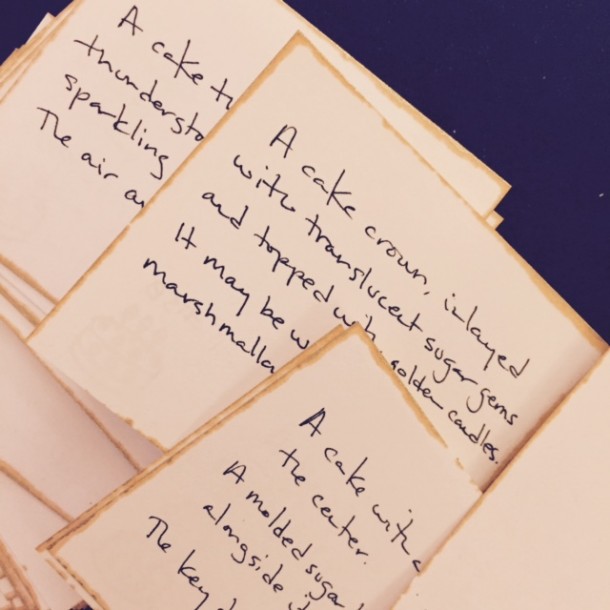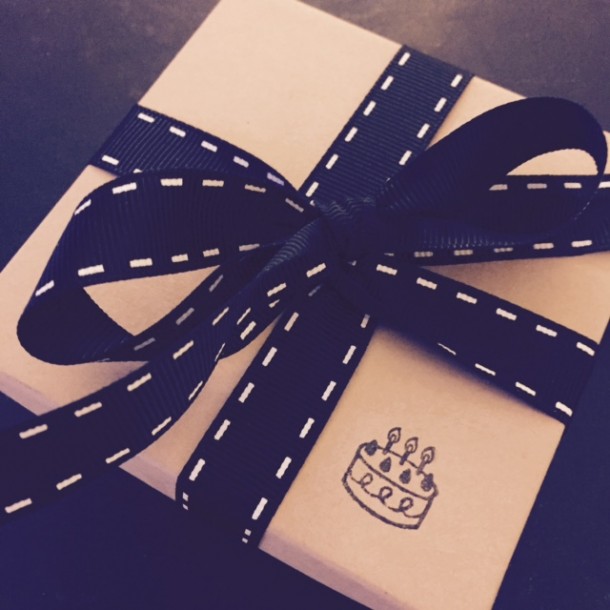 (The box smells like cake, scented with BPAL's Eat Me: three white cakes, vanilla, and red and black currants.)
Someday I'll share the whole list but for the moment I'll let them remain mysterious.
Still can't really believe I got to be a part of this marvelous event with such fantastic people. Grateful & inspired & delighted.