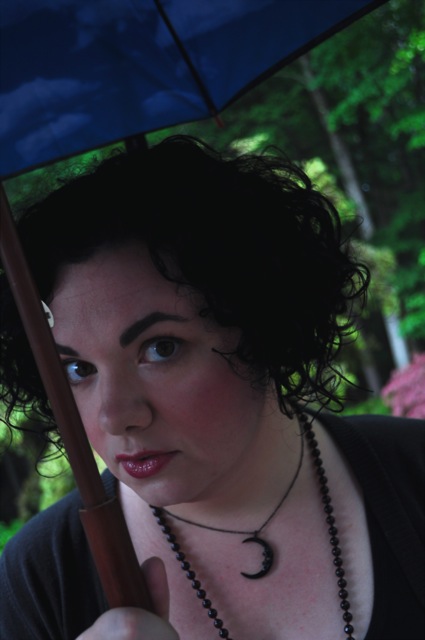 Today I am 39. My grandmother used to say she was 39, every year, and when I was young and my dad turned 40 I was very confused as to how he could be older than his mother. Math is hard. Age is just a number.
I believe this means the website/blog is 9 years old. I should bake it a cake next year when it reaches a decade.
Rainy birthday. For a moment it there was hail but now the sun is trying to peek out again.
Hopefully going to have a very interesting year ahead of me.
*
There is a signed 1st edition US hardcover of The Night Circus in this auction to benefit Planned Parenthood organized by the wonderful Kelly Braffet & Owen King. It is also–because it is the 101st year of operation of Planned Parenthood–annotated on page 101 with circusy footnotes & nonsense, so it is utterly unique. The high bidder gets to find out where, precisely, my glittery red pen ran out of ink. Bidding is open through July 15th.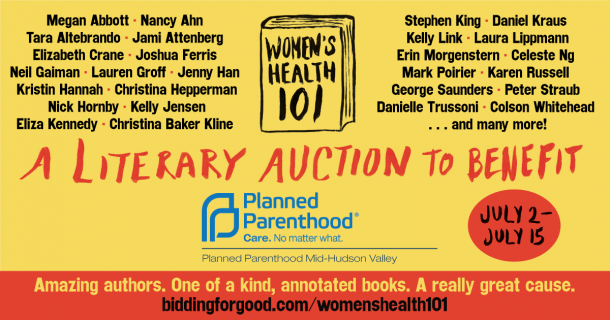 *
We are getting used to house things. We had a frozen pipe in the winter and bats in the walls and it seems like a crash course in home ownership but we also have hummingbirds and sunsets and a brief June burst of peonies.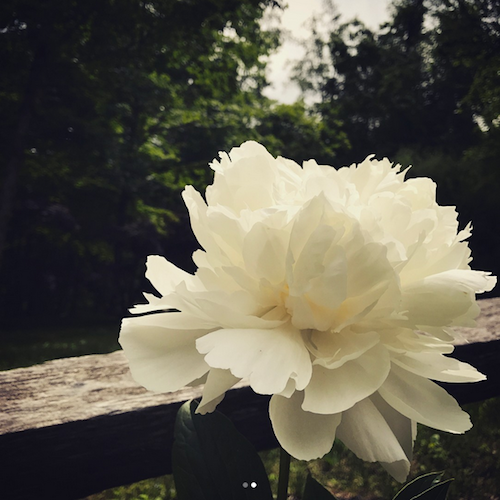 There are several still unpacked cardboard boxes, mostly in the basement. We finally have chairs for the library. My office is still a work in progress but it's getting there.
We are cooking a lot. We got a grill. Our dish of the summer so far is this Ina Garten quinoa tabbouleh but I replace the tomatoes with diced strawberries dressed in balsamic vinegar. It's better that way. Sorry, Ina.
*
I don't have proper internet right now. I am typing this while running a wireless hotspot off my phone. Supposedly there are plans to get this area of wilderness wired properly in the foreseeable future but for now I am mostly only able to do internet things on my phone or my iPad and I am a terrible touchscreen typist so I have been and will continue to be fairly scarce around the internet in general. It's hard to keep up with things when everything takes ages to load if it even loads at all. Twitter hiatus continues.
We don't have cable, either, so no new tv for me. I have been catching up on Adventure Time and binge-watching British Baking when I have tv time.
Favorite things I've read so far this year (and I've barely been reading) are book one of My Favorite Thing is Monsters by Emil Ferris, Magpie Murders by Anthony Horowitz & The Child Finder by Rene Denfeld which is out in September.
I have been listening to ODESZA and Oh Wonder and Halsey.
Game-wise I am a little bit obsessed with Horizon: Zero Dawn. Not quite finished with it yet, and I keep randomly stopping because the light or the environment is just so pretty. It does so many things I like in a game and does them really well and thoughtfully and with a strong story line. Super excited that they already announced DLC & I hope they franchise the heck out of it, I would play sequels upon sequels in this world.
Favorite game I've played and finished is What Remains of Edith Finch. In certain ways its the best game I've read/story I've played. It has distinct mini story-sections that are all inventively different and there's a moment in one of them that when I realized what it was doing with the controls I was probably the most giddily delighted I have ever been when playing a game.
And of course, mostly I have been writing.
*
I am very close to a new draft. I am not quite where I wanted to be by birthday-time but not too far off, either. It is book-shaped again but the end is missing and there are a couple of holes in the middle.
It is a different book-creature than it was at the beginning of the year. It is stretching its wings and finding its feet and only occasionally hissing at me. Not quite tame but it doesn't really want to be, not entirely. It's also very proud of me for not using a cake analogy to describe its current state.
Going to spend the rest of my summer mostly in my head. I don't get sunburned there and there's less hail.