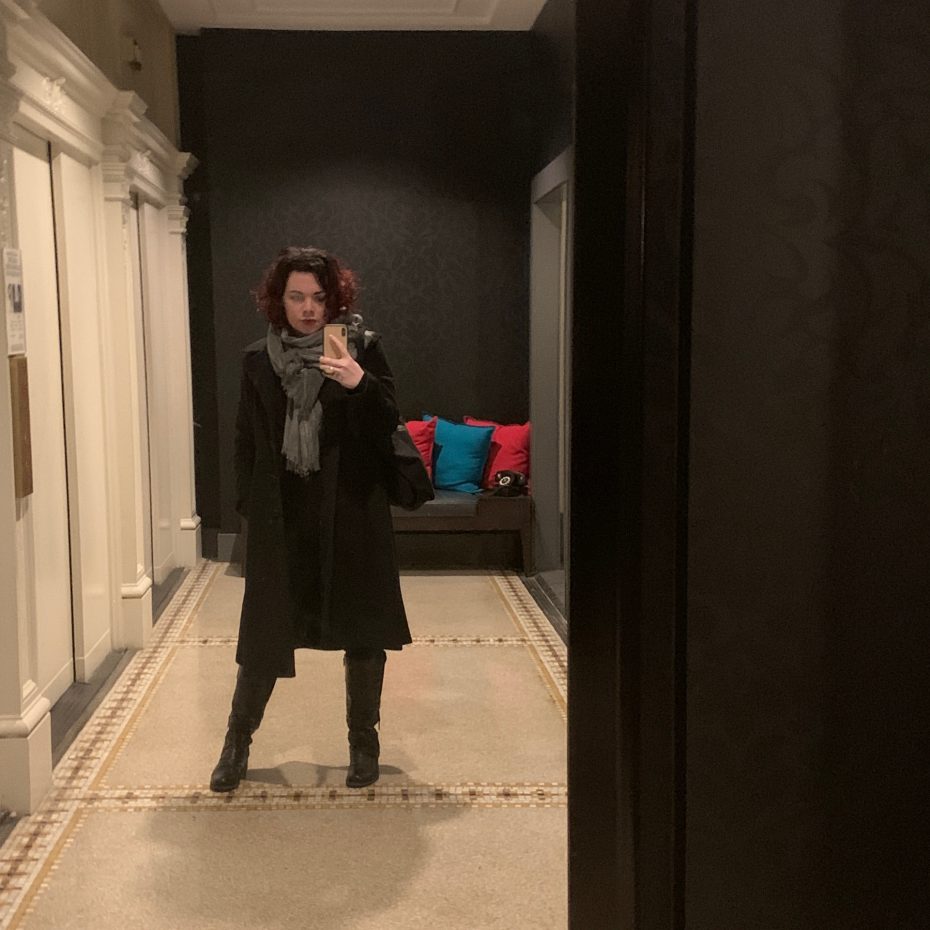 This is what book tour looked like, constantly forgetting to take photos of books and people and holiday decorations and only remembering to snap occasional mirror selfies while waiting for elevators or sometimes in the elevators if the elevators had mirrors in them.
Thank you to everyone who came out to events, especially those in inclement weather and the ones I coughed through because of course I have a head cold. Now I am behind on everything and home is made of naps and snow.
Thank you to everyone who has sailed The Starless Sea already and to all of you who might embark on journeys there in the future. (Many of the bookstores I have visited recently have signed copies in-store for your holiday shopping needs.)
I will be out & about again in January for another stretch of US events, everything on the schedule is listed on the events page. There will not be any other events for the foreseeable future, I am only one person and I am tired and I miss my cat and my husband when I'm away from home so much and I would like to write another book someday. Thank you for understanding.
Some things that I have talked about on tour, with links!
The perfume company I often mention when talking about scent & descriptions is Black Phoenix Alchemy Lab
Most of my jewelry is from Blood Milk Jewels
The program I write with is called Scrivener
Lady Vesper Victoria Sparkles Motorboat Morgenstern-Scott is on Instagram
And the toasted-marshmallow-tasting honey Chuck Wendig & I discussed at the Strand is called Meadowfoam. Bee Raw has a lovely one, as does Asheville Bee Charmer.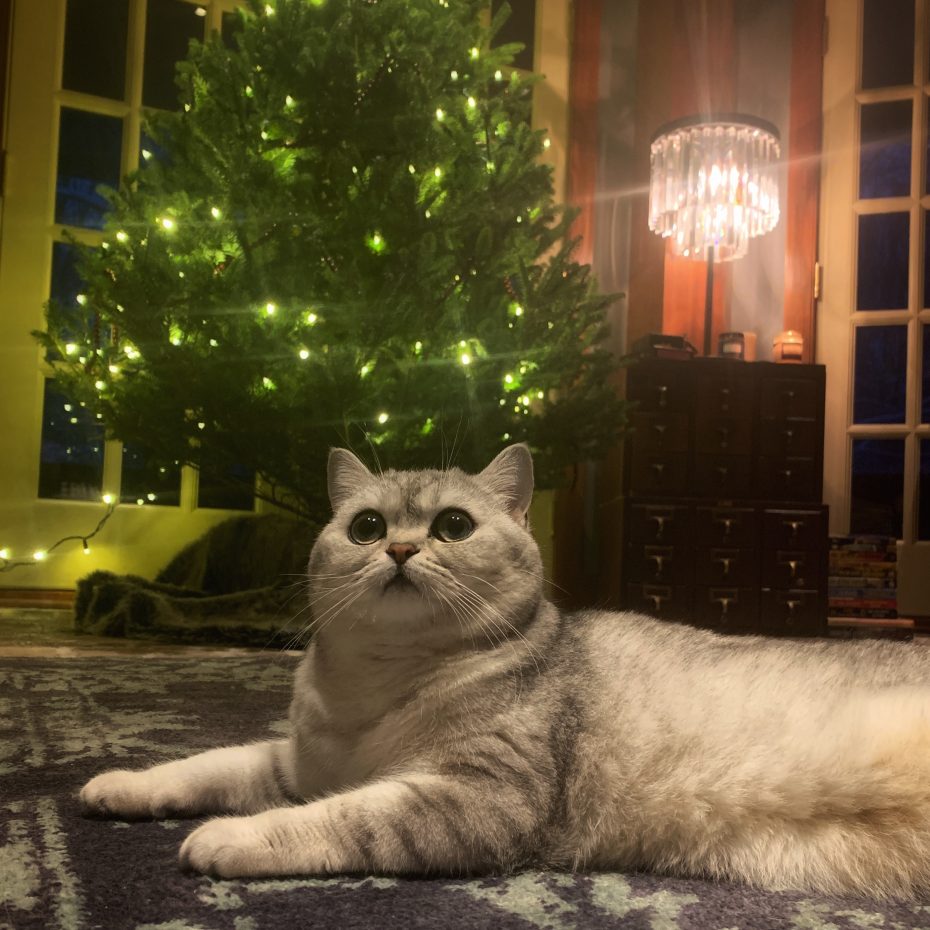 Traditional New Year's Eve post of year-end favorites forthcoming. I hope your holiday season is both merry & bright. A gift for you: Kat's cinnamon sour cream cookies mentioned in The Starless Sea are, of course, my mom's cinnamon sour cream cookies. She kindly said I could share the recipe:
Cinnamon Sour Cream Cookies
1 cup butter or margarine
1 1/2 cups sugar
2 eggs
1 cup sour cream
1 tsp vanilla
3 cups flour
1 tsp baking powder
1 tsp salt
1/2 tsp baking soda
Topping: 1 tsp cinnamon, 1/2 cup sugar
In an electric mixer, cream butter & sugar, then add eggs & mix well.
Stir in sour cream & vanilla.
Combine flour, salt, baking powder & baking soda.
Gradually add flour mixture to batter. Beat well.
Drop by spoonful onto greased or sprayed cookie sheets.
Sprinkle with cinnamon sugar topping.
Bake at 350 for about 10 minutes.
Bottoms should be light golden brown. Do not over bake.
Note: Cookies will look light and slightly underdone on top. Recipe works best using cookie sheets that are not insulated.