It is a cold Hallowe'en in Salem today. We only ventured out for a few hours to brave the downtown craziness, but the crowds weren't as heavy as usual. It'll likely get busier later, though. I hope people plan on wearing costumes that involve sweaters.
We made friends with a black cat. As one does on Hallowe'en in Salem.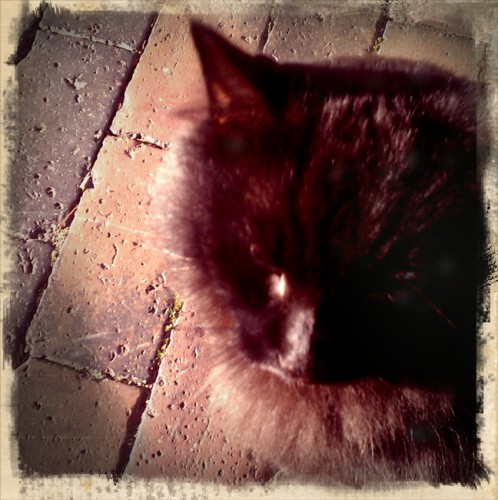 Home now, with caramel apples and caramel vodka. It's like a theme.
The chill of impending winter has clearly arrived, rustling through the leaves on the ground outside.
But the trees are still on fire, so autumn hasn't left just yet.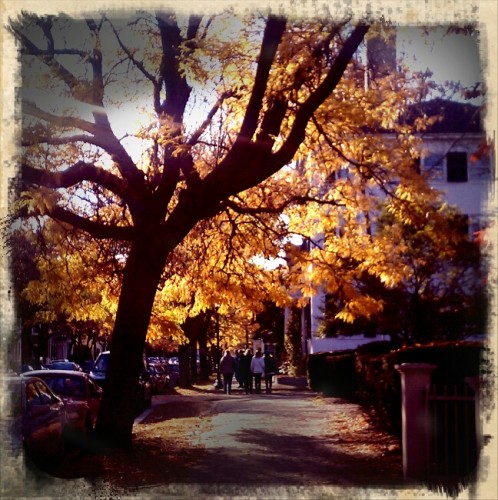 And a witch just walked past my window.
Happy Hallowe'en & a Blessed Samhain, too!