This is a belated post regarding a belated birthday present.
At the end of July my dearest darling friend Clovia Shaw sent me this as part of a belated birthday box of wonderment: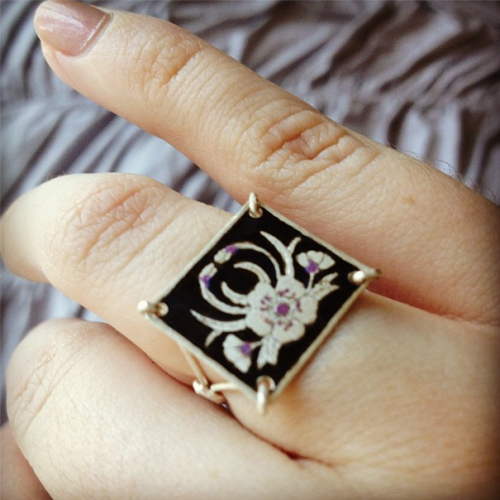 Yes, she made it, and it is even lovelier in person because shiny objects are rather difficult to photograph, especially when they are on your hand.
I tweeted this photo when I first got it and people asked where they could get one, and while mine was actually a test ring (she's never made one before, believe it or not) you can purchase other shiny objects including fantastic door necklaces over at her Etsy store.
She also does custom work, I'm just sayin'. She might more rings if we ask nicely.