I have had this update window open for hours. I can't decide if I have nothing to say or too much to boil down to a proper post.
I went from being crazy busy to not busy at all last week, so of course I managed to get a head cold. And now I'm busy again. I keep forgetting what day it is. I thought it was Wednesday for most of the morning, but apparently it is only Tuesday. That's good, probably.
Here's another view of Friday's visual aid: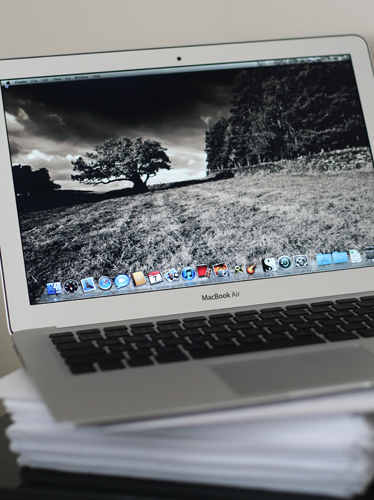 Shiny, shiny new MacBook Air. I keep thinking I'm going to put it down somewhere and lose it, it's so skinny! Still getting used to it, but so far it's been fabulous.
And now I've had this half-a-post in progress for several additional hours.
I might have to just face facts and admit that I am boring today. Or possibly this week. I am all to-do lists and Kleenex and learning about accounting. None of which makes for interesting blogging.
And the mailman neglected to pick up my outgoing mail. That is the height of excitement around here today, dear readers.
Here, in lieu of more interesting content, have a Tessa. She looks how I feel: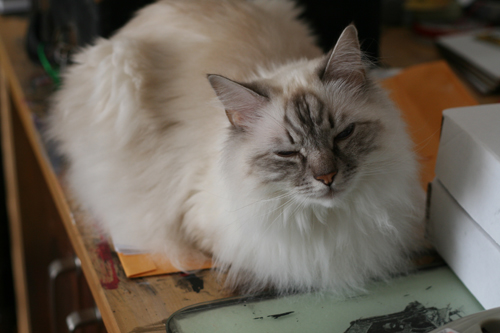 And she's sitting on my book contract. Sigh.