Had a lovely day today which I will post about at length over the weekend.
But my mom called tonight to say that Lucy, who has been the family cat since my junior year of college, died today.
She was all white so she was easy to spot when she would sneak into the backyard after being allowed out on the deck. She liked to sit in sunshine and flop on the floor.
I can't find any photos of her on my computer, but this is a picture I drew of her circa 2001 or so: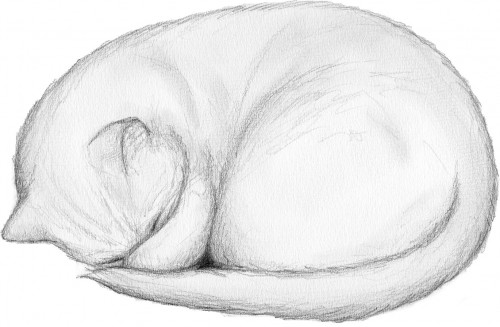 She was a sweet kitty, and she will be greatly missed.