So long, 2010.
You were interesting.
I spent the vast majority of 2010 living in a black-and-white circus that will be nicely bound on bookstore shelves come September.
It's still rather hard to believe, but I'm working on that.
This time last year I was still unagented and pulling my manuscript apart again for yet another revision.
Visions and revisions. That's the way this year went.
2010 sounded like Bernard Herrmann Hitchcock soundtracks and jazz and Arcade Fire and Florence + the Machine.
It sounded like Florence + the Machine a lot. Song of my year, no question:
My New Year's Resolution is to stop saying (repeatedly) that anything happening to me is weird or strange or crazy. Because crazy is my new normal and I should probably try to embrace that.
I should be more of a believer.
This is all really happening.
The snow outside is melting. I have stars in my hair.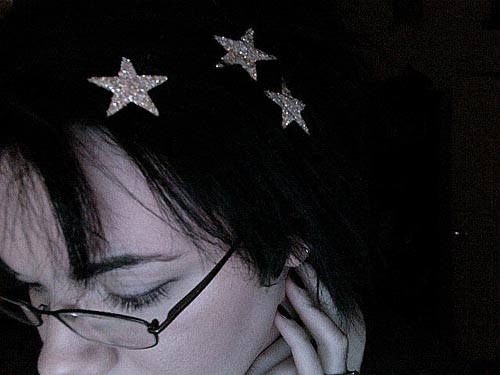 Bring it on, 2011.