I really thought the shipping notice I got on Friday might have been an April Fool's joke, but my iPad 2 actually arrived today! Pretty much right on schedule with the estimated 2-3 weeks from when I ordered it, though a bit ahead of the ship-by date it had listed for a good long while.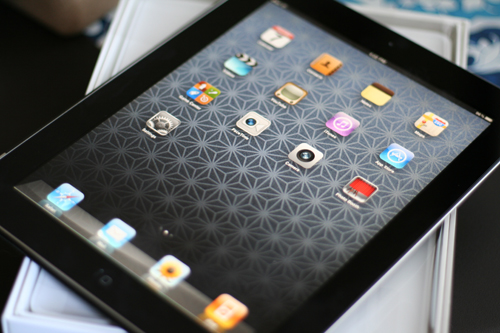 I have a thing about not buying first generation Apple products, and I was skeptical about the original iPad. But I played with them in the Apple store over the last year and liked it more than I'd expected to, and I knew I wanted to get some sort of e-reader eventually, so I figured I'd get one when the 2nd gen came out.
And now I have my iPad 2 and it's very shiny. Still mostly figuring my way around and setting things up, but so far I'm pleased & the Smart Cover is a thing of brilliance.