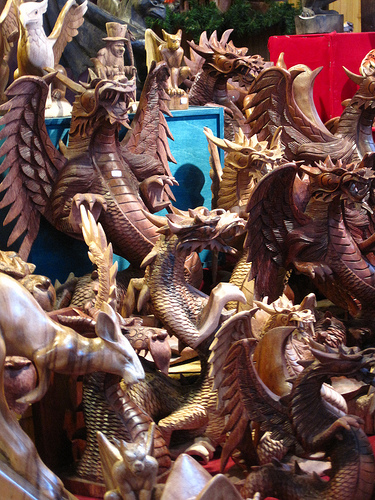 lament of the wooden dragon
It is a terrible thing, to ache to destroy oneself.
And with it comes the constant struggle between destructive desire and the instinct of self-preservation.
Alas, there cannot be breathing without burning.
And it is so difficult to resist.
It is in a dragon's nature to breathe in flame.
Regardless of the technicalities.
Not even a dragon can hold its breath forever.
Breath that is life and death tied together in fire-air.
When they finally give in, it is bliss, it is perfection, and it is still terrible.
As the flames consume them, each wooden dragon loses itself forever, smoldering in phoenix dreams.
About flax-golden tales. Photo by Carey Farrell. Text by Erin Morgenstern.