I would like to apologize for the lack of kitten photos on the blog recently.
The reason there has been a lack of kitten photos is that during and immediately after the actual moving the kittens were not here. But now they are, so for now we can return to our regularly scheduled kittens.
Tessa spent about twenty four hours howling her head off when she first arrived in the new place and now has returned to normal: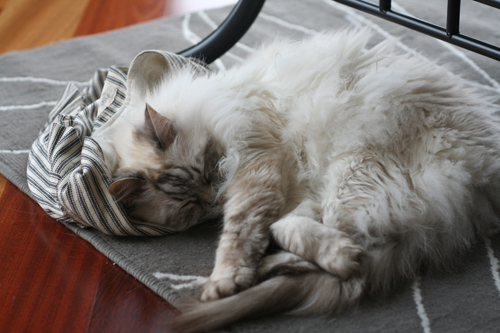 So far she's been keeping away from the electrical cords, too, which is good because they are one of her favorite things to chew.
Bucket stayed in her carrier for a few hours and continues to be skeptical about this whole thing.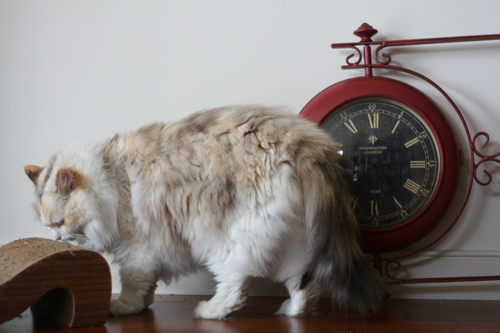 But overall they seem to be adjusting fairly well. The one thing that both of them are taking issue with, though, is the fact that they are not allowed in my new office. Which normally wouldn't be a problem but it has a glass door, so this is what I'm looking at as I type: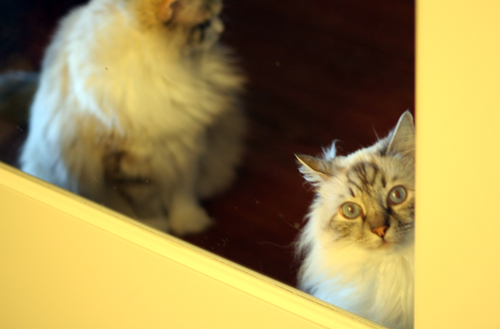 Or rather, this is what's looking at me. Sometimes there are confused meows and once in a while there is plaintive glass-pawing. Then they usually get bored and wander away. Hopefully they'll get used to it, the office is still too much of a mess of cords and kitten-inappropriate things to allow them access. They have plenty of other interesting places to flop.