I was in NYC last week for a few busy days and nights of half business/half vacation, with some overlapping of both in between. Sometimes it is difficult to tell the difference, especially when there is delicious food involved.
Here is delightfully out-of-focus photographic evidence, with me all grey & pink and springy, even though it was still lingering-winter chilly at the beginning of the week: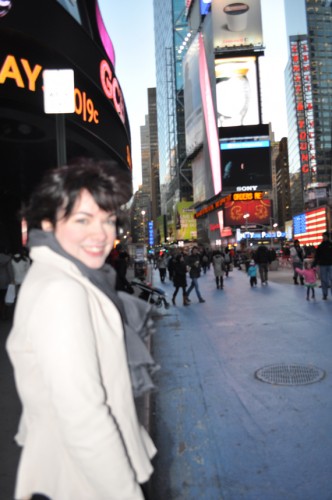 I forget how much I like New York until I'm there again surrounded by so many lovely people and so much fabulous food. (Most of my schedule revolved around lunches and dinners, I ate extremely well and now my refrigerator is making me sad.)
The week turned absolutely gorgeous weather-wise, too, and I finally got to walk the High Line which was beautiful and just starting to blossom with spots of color.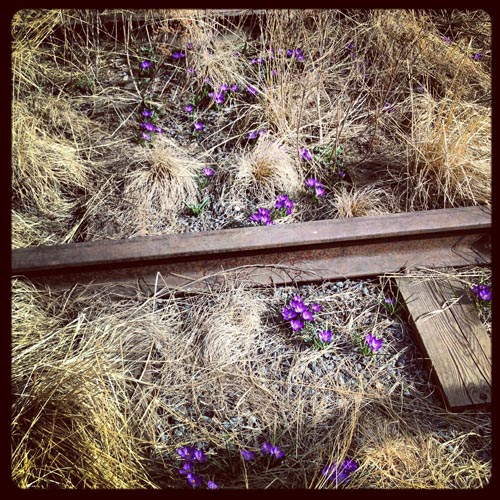 I also ran around Sleep No More for the ninth time and did indeed see things I hadn't seen before. I'd go again, too, since it's always so different, even though now certain rooms and hallways and shadowed corners seem familiar. I had one of my first genuine moments that made me jump this time, too, very nearly alone on the fifth floor. (Don't think I'd stumbled across the padded room up there before, either.)
But seriously, mostly I ate a lot (I had dinner twice on Thursday!) and I don't want to torment you with food, especially if you're hungry, dear reader, though I did take a picture of the caramel popcorn at The Breslin, because how could I not?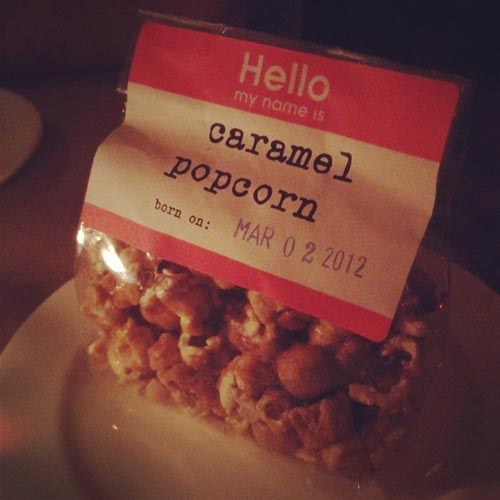 Back in Boston now, where after a bit of a cold welcome it is now bright, open-window almost springtime here as well.
Not going anywhere for the next while but I'm going to have to lock myself away for some serious working time. Still composing a blog post (it might end up being an experiment in vlogging) about how it is that writing time seems to be a fickle, fleeting thing nowadays and there will be a few addendums to the sorta-FAQ soon(ish).
Also I bought an orchid because it seemed a springy thing to do. Hopefully I can keep this one alive, I have a lousy history with orchids.