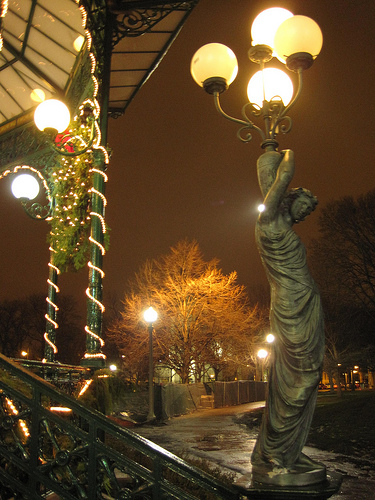 light in the cold
Once he considered it a curse. A punishment. Like Sisyphus pushing forever up the mountain, and at least Sisyphus could move.
All he could do was stand. Stand in ever-frozen stillness. Stand and hold the light aloft.
But that was a very long time ago, and time has changed his perspective.
Now he considers it an honor to be the lightbearer. To carry the light in the cold. To be a beacon in the dark.
About flax-golden tales. Photo by Carey Farrell. Text by Erin Morgenstern.