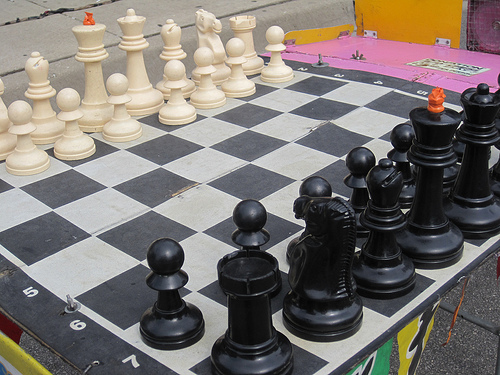 risk & reward
A game is not really a game unless it has proper stakes, she says.
If I lose, she gets my heart.
I ask her what I get if I win, because I don't particularly want her heart.
She laughs.
What do you want? she asks. More than anything in the world?
I tell her.
She considers my request for quite awhile, but then she says it can be done, should I win.
So I agree to her terms.
I don't tell her that I never lose, but she figures that out within the first few moves.
About flax-golden tales. Photo by Carey Farrell. Text by Erin Morgenstern.