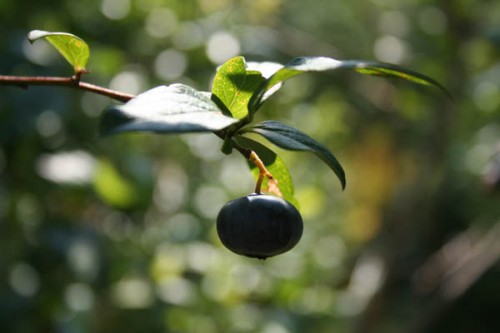 I went blueberry picking with Kyth & Amy in New Hampshire this weekend. We managed to have lovely weather despite the ever-present summer storms, and we had a marvelous time. I've never been blueberry picking before. Apple picking many many times but never blueberries. It takes a lot longer to fill a bucket with blueberries than it does with apples.
I was glad that I'd brought my camera. Berries are fun to capture in their natural habitat. I was struck by how much blueberries look like itty bitty pomegranates in shape, and surprised that I'd never really noticed it before.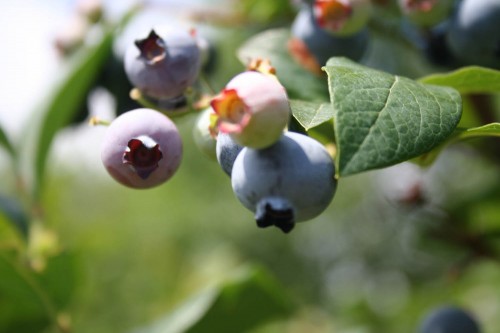 I now have about 3 pounds of blueberries. We have been snacking on them but have barely put a dent in the haul, so the rest have been relegated to the freezer. (We have a freezer that works now, thankfully.)
I have always loved frozen blueberries. I would eat them by the handful when I was little and my mom would freeze them, sneaking them out of the freezer and not always leaving a reasonable amount left for whatever baking purposes they had been intended for.
I will endeavor to be better with these. I am probably going to make blueberry cookies tomorrow, and possibly some sort of blueberry cake type something later in the week. Or scones, perhaps.
I like having the ability to take a day trip to pick berries on a farm as easily as we can take a day trip into Boston. And I like that we live in a sort of in-between place that's not too urban and not too rural. I used to think I was a city girl but I never really was, though I am not much of a country girl either. I am something in between. Or maybe I am all kinds of girls, and I fit better in the places that leave me free to be all of them.