I mentioned that I would share the Game of Thrones season finale cocktails if they came out well and they did but then I forgot! Oops.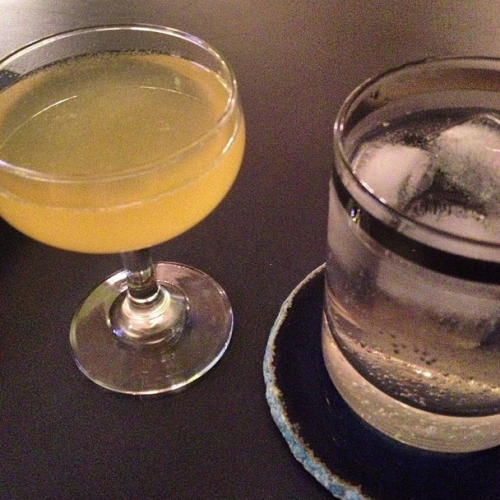 I decide beforehand to do one fire-themed cocktail and one ice-themed cocktail. Originally the ice one was going to involve sparkling wine but after spending the day making lemon cakes and lamb stew I wanted something lighter.
The fire cocktail is basically a cinnamon whiskey sour. It is approximately equal parts fresh lemon juice, Bärenjäger honey liqueur & Early Times Fire Eater hot cinnamon flavored whiskey (which comes in a fabulously circusy bottle) shaken over ice & served up. This came out rather splendidly, the whiskey really does have that hot cinnamon kick to it which seemed appropriately fire-themed even though the drink itself was cold.
The ice cocktail is vodka (distilled from honey!) with a splash of creme de violette topped with sparkling water & served, of course, over ice. I was going to use my giant round ice molds but I forgot to fill them. This one turned out a beautiful clear lavender color that doesn't quite come across in the photo.
I am thinking I will make this a Game of Thrones tradition and make different fire&ice cocktails for next season's premiere, too.