Hello, internet! I am in San Diego.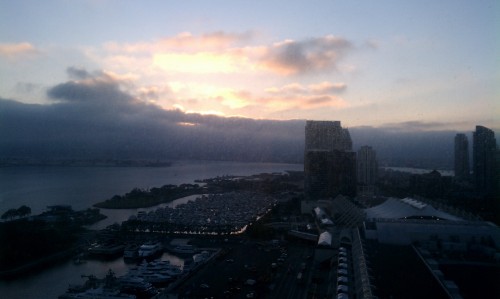 I am at Comic-Con, or rather, next to Comic-Con at the moment but I will be at Comic-Con proper tomorrow and Friday!
Tomorrow (Thursday) I will be signing posters at the Summit booth, #4029, at 1pm.
Friday I will be signing ARCs of The Night Circus at the Random House booth, #1515, at 10am.
And in between there will be interviews and parties and yes, thanks to Twitter approval, I will indeed be wearing Converse sneakers with seamed stockings.
If you see me, say Hi!