Yesterday I got home after a very long day to find a finished copy of Harvill Secker's UK edition of The Night Circus waiting for me.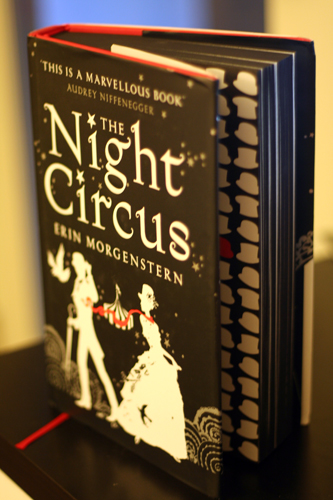 Photos will not even begin to do it justice, but I figured I'd give it a try. Look, black-edged pages!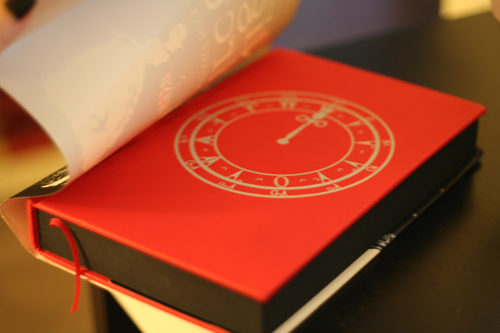 There's a clock beneath the jacket, set to midnight for the first edition. The time will be changed for subsequent editions.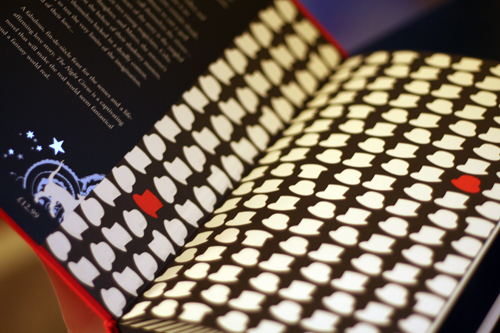 The endpapers have glorious rows of bowlers and top hats!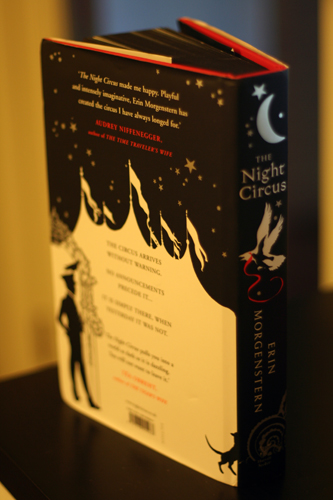 And the kittens disappearing around the edges just make me happy.