I got a finished copy of The Night Circus in the mail today. There aren't really words for this, I'm torn between giddy excitement and befuddled disbelief and mild concern that it is rather difficult to take a photograph of such a shiny-covered book.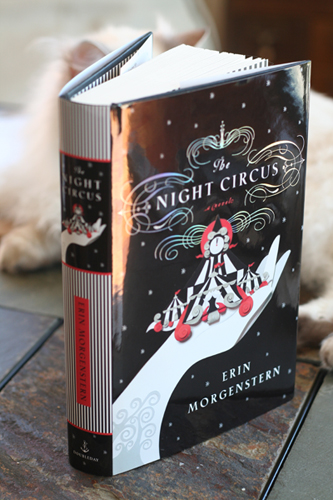 I even took a photo of it in the sunshine so you can see how the scrollwork is all holographic and rainbow-y: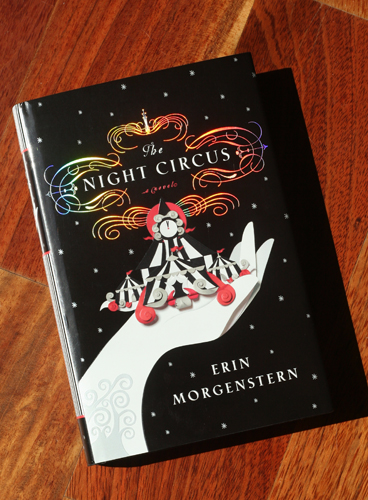 It's difficult to tell in the photos but the background is shiny and the hand and tents are matte but embossed, so the texture is amazing.
And I am apparently blessed by the endpaper gods, because this one has stripes: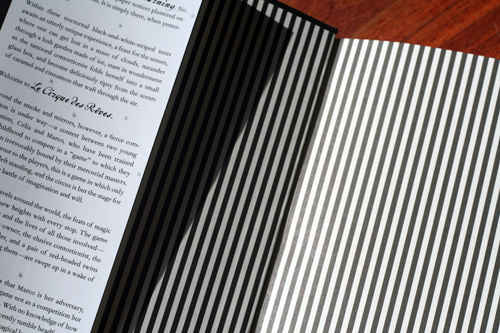 Tessa remains unimpressed, of course.