Hello internet!
I am in Amsterdam. I have a crush on this city. It has canals and kittens and art and pretty, pretty architecture! I wish I had more time to spend here, and I feel I simply must return when it is slightly warmer.
I have been here courtesy of my lovely Dutch publisher, De Bezige Bij. They have my gorgeous Dutch cover all over the place: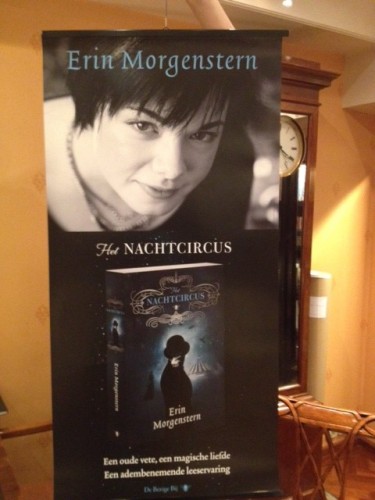 Including on the street, which is both bizarre and delightful: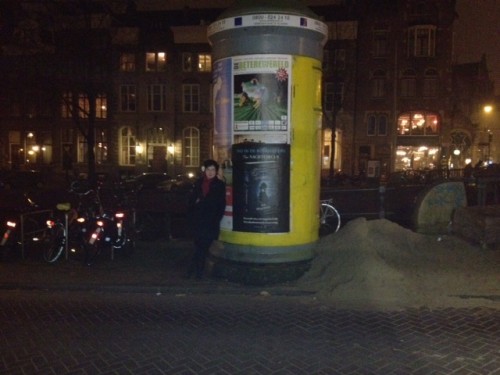 (Am not certain what the pile of dirt was about. It adds to the surreality of it all.)
Headed back to Boston tomorrow but have had a splendid time here & I believe I am done with travelling for 2011 once I'm home, so I will hopefully be able to catch up with blogging and email replies and everything else that's been neglected during the whirlwind of the tour.
Also, I have lost all concept of time. Am hoping I'll re-adjust once I'm in one place for a while.