Okay, I've seen this elsewhere on the internet so I think it's probably safe to share here.
This is the US paperback cover of The Night Circus.
Trust me when I tell you it'll be even prettier in person. (On sale July 3rd!)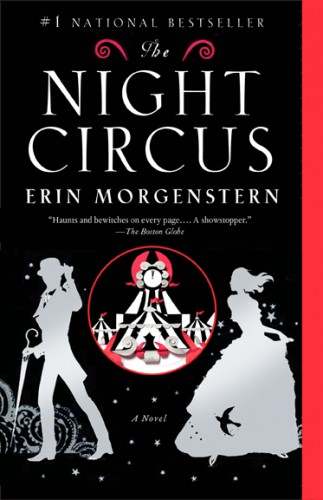 And now some things in no particular order and in unnumbered list form:
Have I mentioned that I'll be at Book Expo America again this year? Because I will be at Book Expo America again this year. It'll be all full-circle and surreal and I'll likely look less like a deer in headlights this time. I hope.
I have blog posts that are not post-shaped yet but I will be posting them in the next while. They involve things like books (not by me) and a follow up to the time and the not having of it post and likely photoblog travelogues but more on that later.
Speaking of time, I'm doing that thing where I have so many little things to do that they end up piling up to that big thing time consuming size and thus I am again behind on things like emails and laundry and laundry ends up taking priority because it's still chilly out so I'd like to be able to wear clothes.
I don't actually have a fourth thing to add, I just thought this list would look better with four items rather than just three.