Returned from the road tripping and now I'm catching up on life, though the catching will likely take awhile.
Had a lovely time at a lovely wedding of a friend of Adam's (they had a tower of donuts instead of a cake!) and got a lot of reading done and had a lot of delicious food and my first pumpkin spice latte of the season.
Also I had a cotton candy ice cream cone that was very pretty, look: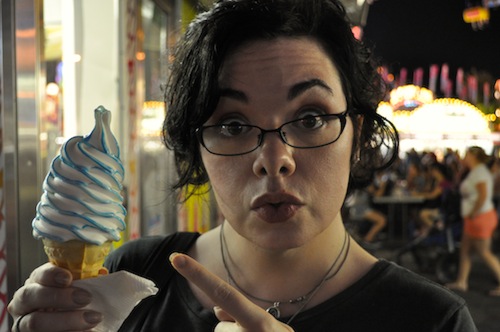 (It was not as cotton candy-tasting as it could have been, but it was very good. I have had more strongly flavored cotton candy ice cream, but this one was prettier.)
Back in NYC, reveling in the almost-autumn feeling even though I can't believe it's September already, getting into full-time work mode and looking forward to my first fall in the city. I've never seen the leaves change here, and I am fond of change and leaves.