Signed and personalized copies of The Night Circus (in both paperback & hardcover) as well as signed and personalized copies of The Starless Sea are now available from The Odyssey Bookshop in South Hadley, Massachusetts. They will ship internationally.
More information is available over here on their website.
A note on personalization! When I go to sign books at Odyssey it often looks like this: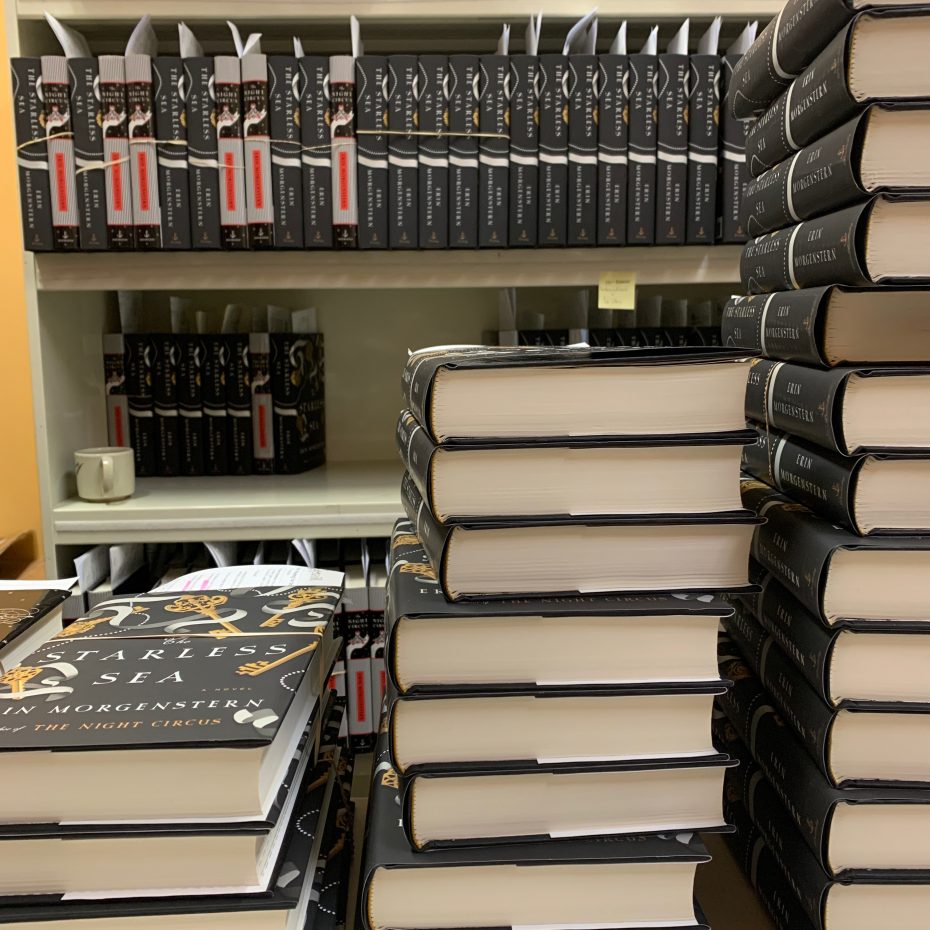 It is a lot of books to sign at one time and because there are so many I can manage "for [Name]" and often Happy Birthday/Anniversary/New Cat/Etc but I cannot accommodate lengthy inscription requests, especially not long personal sentiments that are not my own. Feel free to add your own personal messages & notes! Thank you for understanding.
2021 note: Odyssey books may take longer than usual due to many circumstances, thank you for your patience!