I shared this over on Tumblr and Twitter last week but I thought I'd put it over here for good measure.
Illustration of Celia by the amazingly talented Abigail Larson: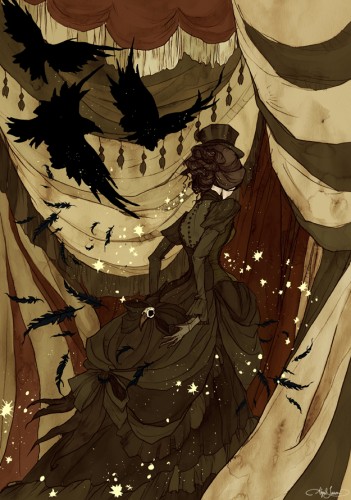 Prints are available over here. I already ordered one.
The Night Circus was published 2 years ago this week. It seems like it was just yesterday and so very long ago, both together at the same time. Something about this picture is perfect for how I feel about it lately, moving toward something else but still surrounded by stripes and feathers and magic.