On Friday, we baked cookies & tartlets & listened to absurd amounts of holiday music. I still find the "Baby, It's Cold Outside" song mildly disturbing.
And we made peppermint bark. I'd never made it before, but I wanted to try something not-cookie, and my Martha Stewart holiday cookbook had a recipe that seemed fairly simple, so we gave it a whirl.
We couldn't find candy canes (craziness!) but we substituted giant peppermint sticks which were probably more fun to break.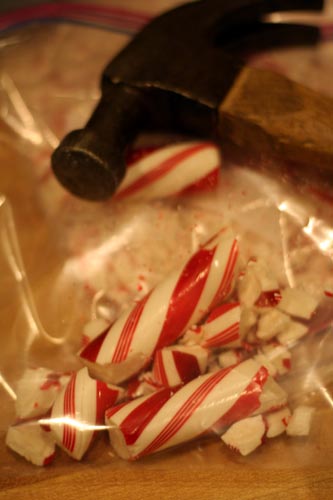 We melted absurd amounts of white chocolate.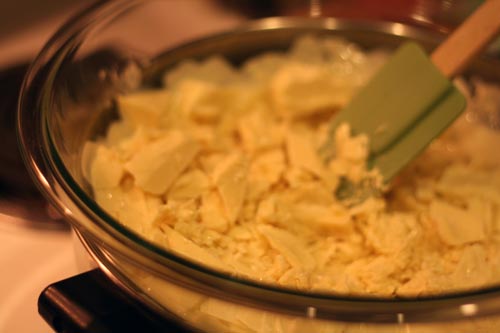 We mixed the two together with a bit of peppermint oil & chilled it in a pan & then broke it into pieces: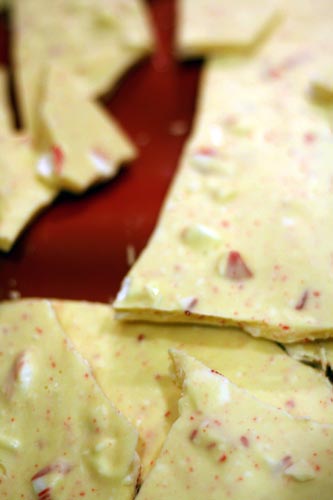 It is delicious.
We were intending to bring it along for holiday visiting yesterday.
Then we had a blizzard.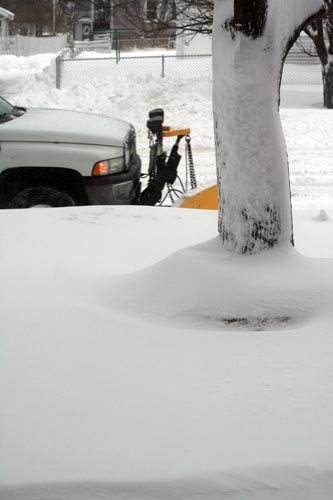 And holiday visiting was canceled.
So we're snowed in with over 2 pounds of peppermint bark. I'm going to have to freeze it or something, we can't possibly eat all of it between the two of us.
(Besides, I also have chocolate-covered, sea salt-dusted caramels. Those are getting eaten. Savored one by one.)