So y'all know I have a thing for Etsy vintage. Remind me to post pictures of the boy's new fedora.
Months ago, I stumbled upon vintage cookie cutters & couldn't think of any good reason not to get them, so I did.
But I had no rolling pin, so I couldn't really do anything with them.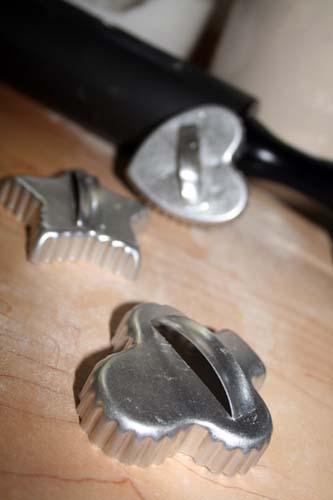 They're fun. There are five of them, in playing card suits (heart, diamond, spade, club) and there's an extra bonus star.
I ended up getting a rolling pin about a week ago, you can see it in the background of the photo. It's black! A nice gothic touch to baking time.
So today I finally baked sugar cookies.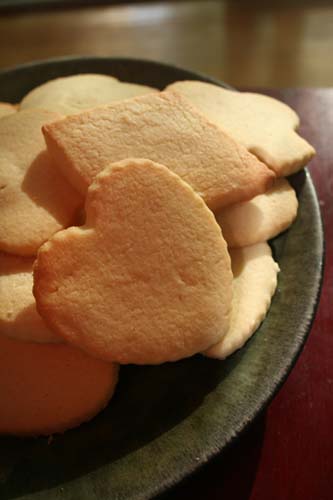 I need to work on my rolling skills because they ended up rather uneven, but they taste good and they don't look half bad, so I'm calling that a win. Especially considering it was my very first sugar cookie attempt.
Will eventually make a batch with black & red icing. Not feeling daring enough for that just yet.