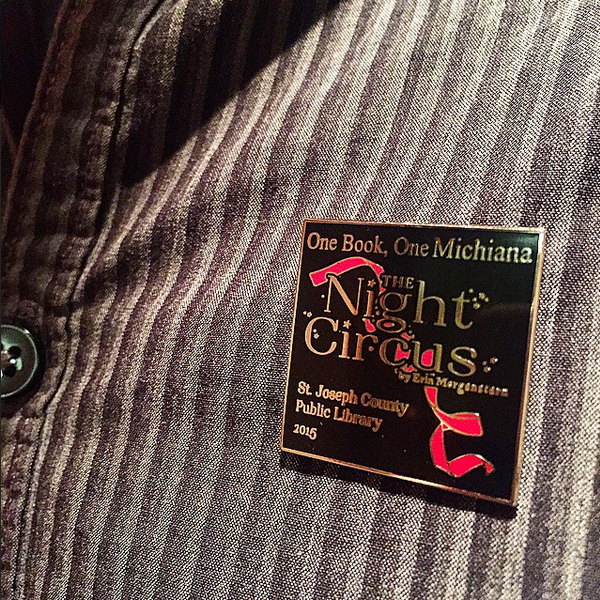 We spent the first weekend in May in South Bend, Indiana for their One Book, One Michiana celebration of The Night Circus. The weather was perfection, the city is absolutely lovely, and I was incredibly impressed by how much enthusiasm and effort was put into every detail. They have the loveliest librarians and the most extraordinary library, I wanted to live in it.
From the pins and the programs (some of which had moving parts!) everything was so detailed and thoughtful.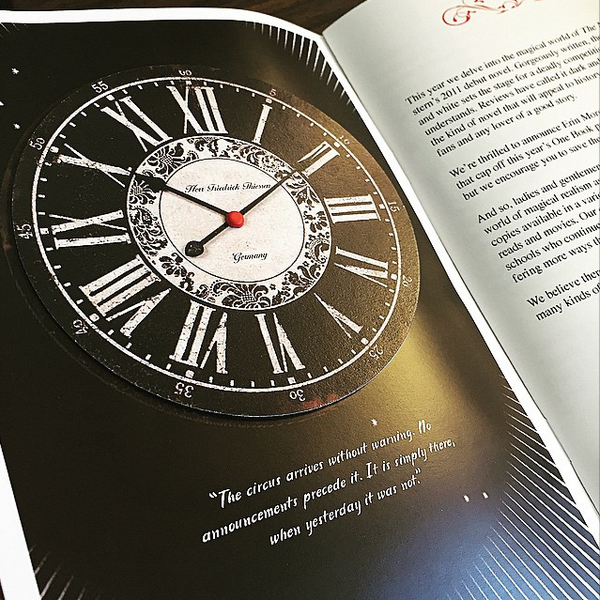 I have been in my writing cave for so long I was a bit concerned that I might not remember how to speak in front of people but everyone was so delightful and welcoming. All of the events were wonderful, there was delicious food and chocolate and it was a flattering if slightly surreal reminder that there are still people reading and enjoying and celebrating, even when I'm getting used to being at home staring at blank pages and trying to make them not so blank.
I wish I could explain properly how much fun it was. I didn't take enough photos but there are lots over here. There were cocktails and fancy dresses and I had an excellent tarot reading (someone please tell Barbara the Gray Witch I did get a new pillow, she was right about my neck). The children's section of the library had a tunnel made of vintage luggage, I was serious about wanting to live there.
My gratitude and appreciation to everyone in South Bend who put so much time & energy into creating a truly wonderful experience.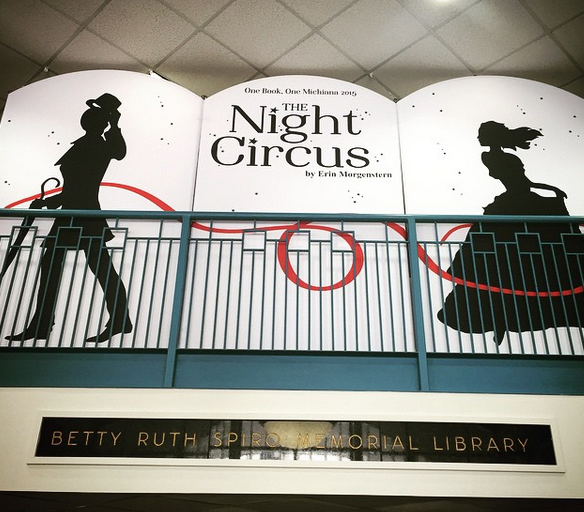 Home now, back in springtime NYC and blank pages waiting to be filled. No more appearances for awhile, so this was a very good high note to end on.