Thanks to my friend Steph and her Seen on Flickr blog, I am thoroughly besotted with this Australian performing arts company called Strange Fruit.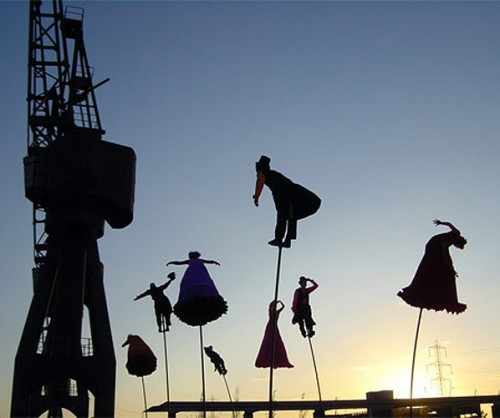 I sometimes have difficulty explaining the tone of my fictional circus. It's not a traditional circus. It's not clowns and elephants. It's stuff like this. I love that there are people out in the world doing things that I sit in front of my computer and imagine.
I just wish they weren't on the other side of the world.