As of the end of this month we'll have lived in NYC for one year. It is still strange to me to live in New York. I like it more than I thought I would, though I don't think I will ever get truly used to it, no matter how long we stay.
The buzz of the people isn't as overwhelming as it was at first. The sidewalks don't seem as crowded. I don't feel quite as lost once below the helpfully numbered gridded streets in Manhattan, though I still need to rely on my phone to help me navigate.
We will be here for at least another year, so I feel like this was the practice year of falling out of the cardboard boxes and acclimating to the wonderment. I'm ready for another tour through the seasons.
Here are a few of my favorite things about New York, punctuated with some of my favorite city photos from this year.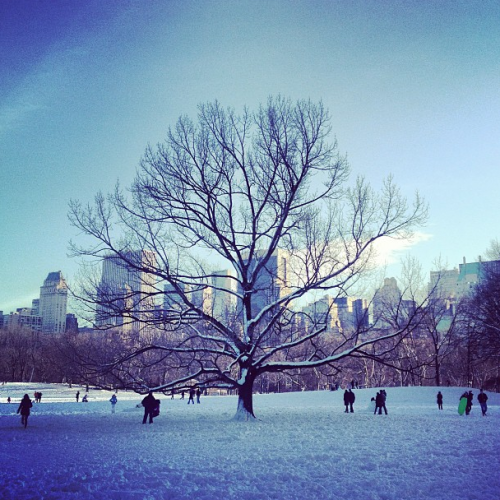 Central Park. I know, it's an easy choice but it's also a marvel, to literally be in the middle of the city but to feel as if you're somewhere else entirely.
The High Line. My other favorite oasis in the city, that feels like a river more than a park, you get swept along the lovely changing flow of it as you wander up or down. I love how it changes with the seasons, too. During the winter it had these lovely bare branches that faded from yellow to red that were just gorgeous.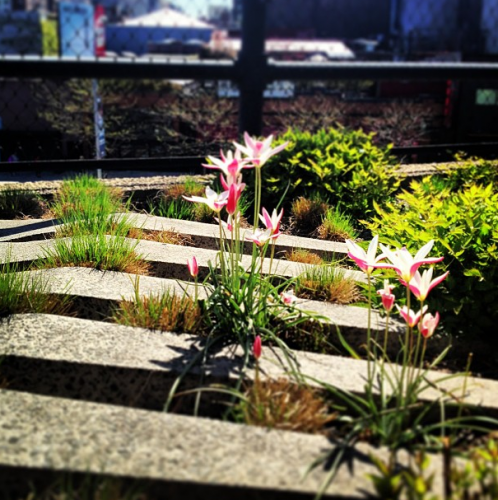 The Morgan Library & Museum. I didn't even know about this beautiful space before we stumbled upon it and I'm so glad we did. Saw a wonderful exhibit of surrealist drawings earlier in the year, looking forward to seeing their current Edgar Allen Poe exhibit, too.
The McKittrick Hotel. Also known as the home of Sleep No More, (which I only actually saw once this year, we went for the Valentine's Day Dance) the space itself has expanded to include Gallow Green, one of my favorite rooftops in the city, plus multiple live music spaces and now it even has a restaurant. I keep expecting the whole thing to just vanish into thin air one day, but for now I'm glad it's there.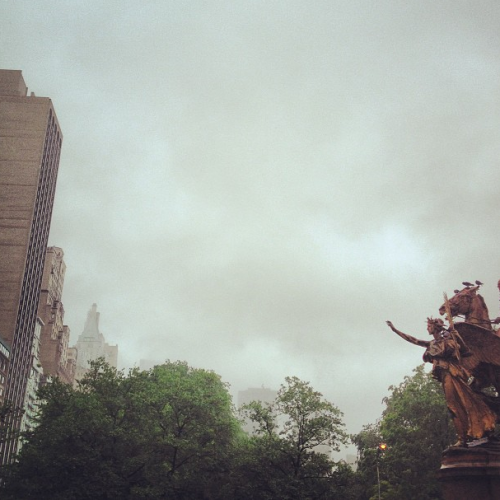 Over the course of the year I have become convinced that the block of 10th Ave between 15th & 16th is food heaven, it already had Morimoto &  Chelsea Market and as if I needed confirmation for this belief, it is now home to the NYC incarnation of one of my Boston favorites, Toro.
But if I have to pick a single favorite restaurant in NYC, the one that I keep going back to over and over that's always stellar that is also on that block, it is Colicchio & Sons. We end up in the tap room more often than the main dining room but they're both absolutely wonderful. I went twice in one week in November because I had to have the roasted apple chowder again. Love the space, love the food, love the service. Wish they'd bring back the gluten-free bacon waffles for brunch, because I miss them, but I also love that the menu is constantly changing.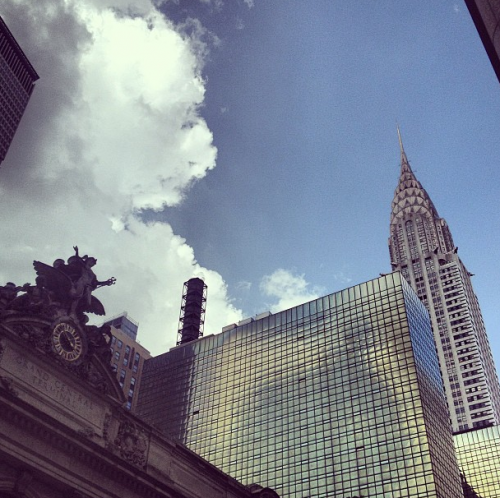 I feel like I have only scratched the surface of the cocktail bar options in the city and I have so many more to try but of the ones I've been to my favorite so far is Milk & Honey. Maybe it's the hidden location, maybe it's the space itself which is dark and deco and everything I love about a proper cocktail hideaway: quiet and atmospheric and sexy. But really it's the cocktails themselves, since they don't have a menu and you just tell them what you like and they run with it which makes everything surprising and magical. It is one of my very favorite places in the city. I kind of don't want to tell you about it, that's how much I love it.
I could go on and on but those are the major favorites. I'm sure next year's version of the NYC favorites will have new discoveries and that's one of the things I love about New York, there's so much of it to explore.