Other than the fact that I am still coughing, after over a month of lingering chest cold, this weekend was lovely and springy.
Not really knowing what to do with myself now that I am out of Revisionland for the moment, I thought I would bake muffins. But then I couldn't find poppy seeds and I really, really wanted lemon poppy muffins. So while I wandered dejected and sad-faced through Whole Foods, the boy & I stumbled upon a tower of bundt cakes, and one of them was lemon with this lovely drippy icing and white chocolate shavings on top and we decided it was like muffins, but better.
So we pretty much ate lemon bundt cake all weekend in the sunshine.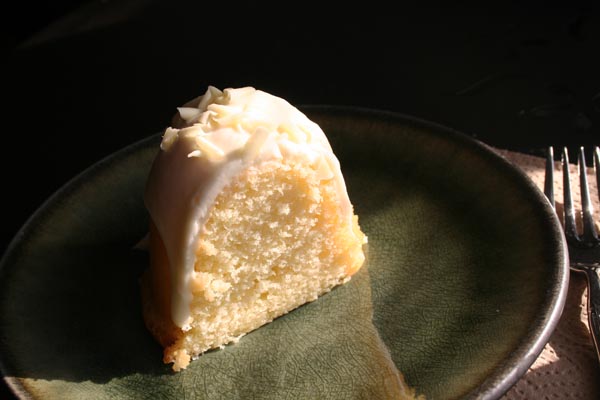 It was really good. Likely better than any thwarted muffin attempt.
While I had the camera out I tried to take photos of Tessa, and while she is usually a very photogenic kitten she was not particularly obliging this time.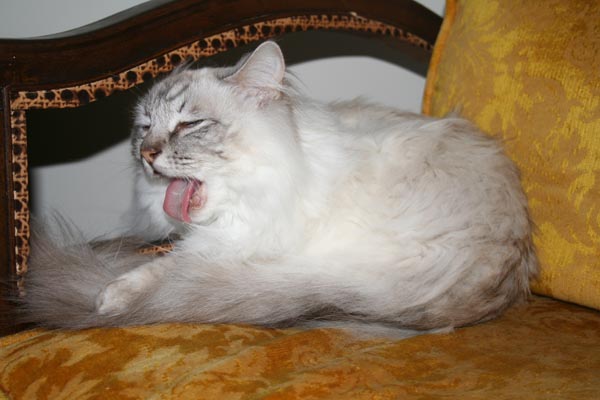 I set this photo as the wallpaper on the iMac and I keep laughing maniacally at it. I think this was actually mid-tail-lick rather than proper yawn.
I spent the cake-less, kitten-less hours of the weekend reading and cleaning the studio while the boy read the new revisions. Other than some minor things that still need tweaking, he really likes the major changes so that's good. He's read like, every incarnation of this thing and he's a Virgo so I'm going to take that as a sign that I'm on the right track. Still have it out with other beta readers, so I'm going to try not to obsess over it while I wait and actually get other, non-revising things done for a change.
Also, my windows are open and it is sunshiny and that is happy-making.