Okay, I'm not sure this is all of them yet but here's the up-to-date pile of books accumulated during the book tour. Some purchased, some gifted, others magically materialized the way books do.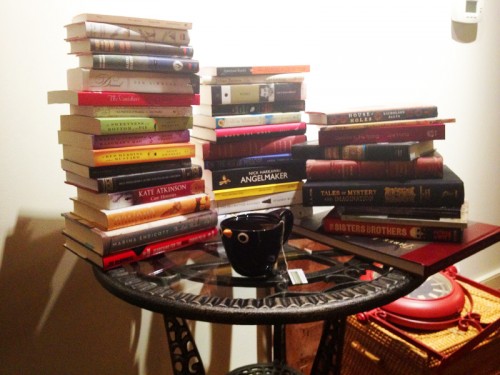 (And also my raven mug, filled with jasmine tea.)
I'm going to need to reorganize some shelves.