Today Bucket is nine years old.
Last year on Bucket's birthday it was snowing.
Today it is almost summer-warm outside. I hope she doesn't find that confusing.
She spent most of her birthday asleep on the bed, and was not really into birthday photos.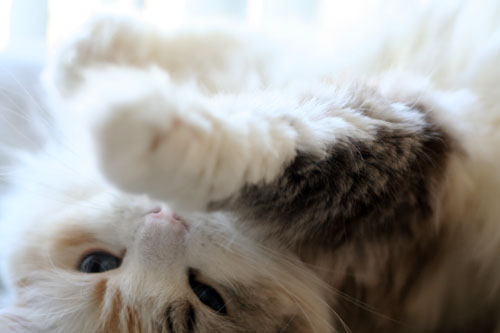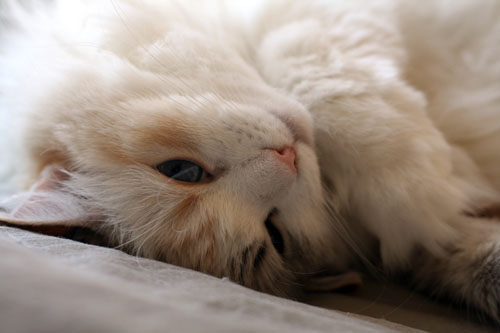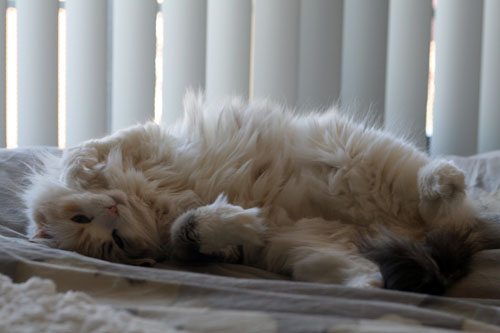 She was more interested in birthday tummy rubs, which she got, of course.
In non-kitten birthday news, there is not much news. I am still behind on emails and such. I am working on all sorts of things including that blog post about writing and busyness and non-writing things involved in this whole writer gig. I am also trying to be nice to myself and drink tea and maybe actually have time to write, which would be nifty.
Mostly right now I am all about bright blossoming things with open windows and new sandals. Looking curiously at the sunshine and wondering what wonders springtime will bring.
And my desk chair just broke. I can blame Mercury retrograde for that, right?