I still have tons of things to post about but some of them require photographs that I haven't taken yet.
Also, am baffled that it's March already. But March brings Sleep No More, and therefore I welcome it wholeheartedly, even in my skepticism about the passing of time.
I have been petting my shiny, shiny ARCs. A few have scampered off to new homes already, and the fates of the remaining ones are being pondered. I have ideas but I need to see how practical they'll be to execute.
I spent part of the weekend painting, because I haven't painted anything in ages and I had new old sheet music to play with.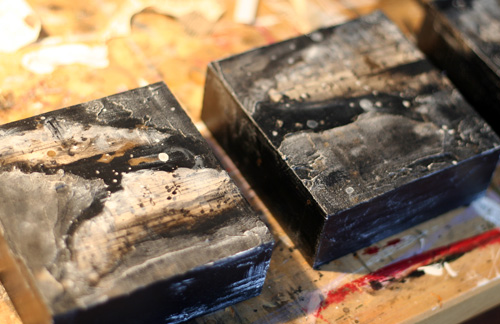 They're a companion series to a trio of paintings I did last year called music for the apocalypse. This bunch is music for the apocalypse part II: nocturnes. They should be up on Etsy by the end of the week.
Other than that I'm all reading, writing & waiting for the snow to melt while I slowly work my way through my ever-growing to-do list.
There are photos of shiny objects forthcoming, too.